Here's a handy reminder of tense: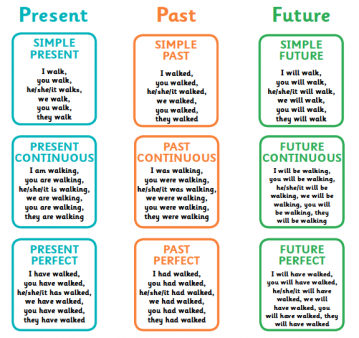 Today, let's have a look at the continuous/progressive tense.
The present continuous and past continuous tenses (also called present progressive and past progressive) are used when we are describing actions that continue for a period of time in the present or in the past. 
The present continuous tense is used to describe an action that is happening at the moment of speaking:
I am leaving work.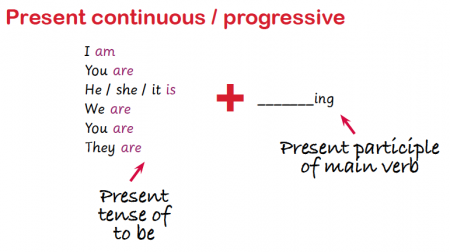 The past continuous is used for a continuous action in the past, for example:
I was working hard when the telephone interrupted me.
Everyone was shouting.
They were always arguing.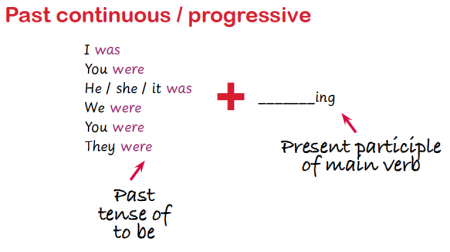 Future progressive is used when we write about something we will be doing for a continuous time in the future. eg:
Hopefully, we will all be working on our grammatical tenses.
Activity: Choose a verb eg flying. Try to write a sentence using the three continuous/progressive forms.
eg. (past progressive)  I was flying to France when I lost my luggage.
      (present progressive) I am flying my model aeroplane in the park.
     ( Future progressive) I will be flying to France in August.
Try these (and some of your own.)
working                 changing                     learning                    sending                playing